Apple is back with the 2023 edition of its World Wide Developer Conference, or WWDC, for short. A week of exciting reveals kicked off with a classic keynote that was positively overflowing with new features and technology to set the imagination of consumers and developers ablaze. consumers and developers alike.
While the focus was primarily on the company's Vision Pro mixed reality headset, Apple peppered the show with a range of MacBook-related announcements and updates, which we're going to dig into in this article. Here at Gear Nuke, we've broken down all the new details from WWDC 2023's opening keynote to keep you up to date with what's new in the world of MacBooks.
New 15-inch MacBook Air
Starting the show off in style, the WWDC 2023 Keynote kicked off with the reveal of a new 15-inch MacBook Air model. Touting it as the best 15-inch portable computer and the world's thinnest 15-inch laptop, Apple put the spotlight on its 15.3-inch Liquid Retina screen, which features a minimal bezel, so you won't be bugged by any large borders distracting you when you're working or browsing. As well as being extremely thin, its utilization of the whole screen helps keep the product light, with the MacBook Air 15-inch coming in at a delicate 3.3 pounds. This is great for those who want the benefit of more screen size without the additional weight and cost of the MacBook Pro series.
Kitted out with a secure MagSafe charging system, 2 USB-C Thunderbolt ports, a headphone jack, a six-speaker sound system, a 1080p camera and a reported 18 hours of Battery Life, the new MacBook Air 15-inch is a great option for students and professionals. It packs a punch thanks to the power of the M2 Apple Silicon chip, which should ensure a swift and reliable user experience.
The 15-inch MacBook Air is available to order now and retails at $1,299 (£1,399), but there's great news if you're looking for a cheaper option, too. During the same section of the keynote, Apple revealed that it had cut the prices of the 13-inch M2 and the 13-inch M1 MacBook Air models by $100. This means that the base MacBook Air model now retails at $999 (£999), which is a decent price cut if you're in the market.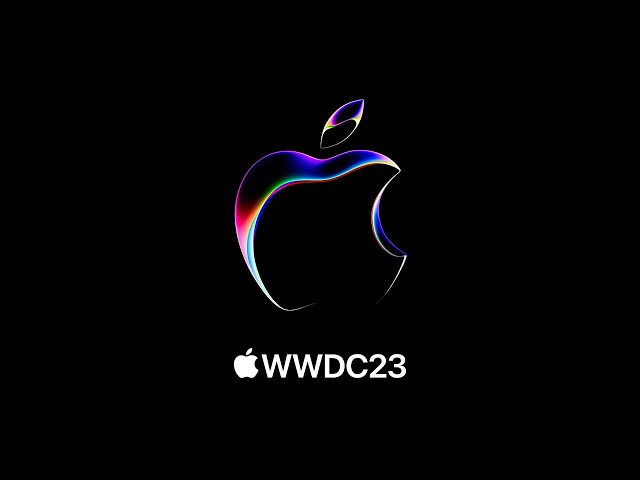 MacOS Sonoma
Keeping with Apple's love of California, this year's update to macOS is called macOS Sonoma. This feature-filled revision of the operating system promises to help users 'get things done' with a plethora of helpful systems bound to streamline your daily MacBook use. Kicking off with a focus on the lock screen and desktop, Apple revealed that macOS Sonoma will let you feature slow motion panning video of famous vistas like Monument Valley and Sonoma as screensavers, similar to the resting state of an Apple TV. In a neat trick, as you log into your MacBook profile, these fancy new video screensavers will naturally settle as your static wallpaper.
For users looking for extra customization, macOS Sonoma boasts a hefty update to the Widgets system. Previously available in the Notification Center, users can now drag widgets onto their desktop so that they are available and visible at all times. To avoid distractions, desktop widgets will also tone shift to match the background, meaning you can still see them, just without all the noise. For users who love checking in with specific widgets on their iPhone, as long as your iPhone is on the same WiFi network or within proximity to the MacBook, you'll be able to pull them onto your desktop ambiently.
Gaming was a sizable focus of the Sonoma reveal, including the announcement of Game Mode, a new setting that will provide GPU and CPU priority while you're playing to help with lag and processing issues. Improvements have also been made with regards to audio latency and controller input, so gaming on a MacBook should feel much smoother with Sonoma installed.
Iconic video game designer Hideo Kojima also popped up during the stream to reveal that Death Stranding: Director's Cut will be coming to Mac later this year. Kojima also teased that, as a die-hard Mac fan, he'll be working on releasing more of his future games on the platform in the near future. Death Stranding 2 on Mac? We can only hope.
When it comes to working from home, there were some major updates to video conferencing with powerful Presenter Overlays that give you control over how you appear during a presentation. Across the major video conferencing apps and within Apple's own software, you can choose to appear as a transparent figure in a small circular icon, or front and center with your presentation behind you. Apple has also implemented a 'Reactions' system where you'll be able to perform gestures to fill the screen with contextual effects to respond to other users, such as confetti or balloons.
Finally, Apple announced some updates to its native web browsing app, Safari. Your private browsing windows will now lock if you're not using them, and security upgrades have been implemented to prevent tracking as you surf the web. A new system of family password sharing will allow groups of users a secure way to share sensitive information, too. A new profile system will also help create partitions for your browsing intentions. Now you can set up specific spaces for work, study, casual browsing and more. In addition to this macOS Sonoma will be implementing an iPhone feature, allowing users to make web apps of their favorite websites, which they can now add to their MacBook's dock and activate for an app-like experience.
That's everything Apple announced with regard to its MacBook product range during WWDC 2023. For more WWDC content from Gear Nuke, be sure to check out our pre-event MacBook rumor roundup to see what we got right!