Despite sales being in a difficult spot, it seems that Apple have no intention of slowing down when it comes to new MacBook production. In the next few months, we're expecting the new 15-inch MacBook Air to be revealed alongside a new 13-inch MacBook Pro and refreshed MacBook Air M2.
While the anticipation surrounding these new MacBooks is surprisingly high, we at Gear Nuke are wondering whether future developments might mean it's better to hold fire on buying a MacBook until 2024. There's no doubt that even the best MacBook you can buy right now is still an incredible product and well-worth the investment, but if you're craving something new and haven't yet made a commitment, perhaps it's best to let the market settle before making a decision.
In their current state, MacBooks are amazing products that operate in a class of their own. That being said, once WWDC 2023 is over, we'll potentially have over five MacBook laptops released this year alone.
It appears as though 2024 will introduce the OLED and M3 Chip MacBooks, prompting whether or not it's best to just wait until this new technology is available before committing to a major purchase. After all, you're going to be using your new laptop for years to come, so why rush into the decision?
The M2 chip has been very divisive within the Apple community where some see it as a major breakthrough and others are cautious that it didn't live up to expectations. If you're after a deeper look into why the upcoming Apple M3 chip is so important, you can check out the video below.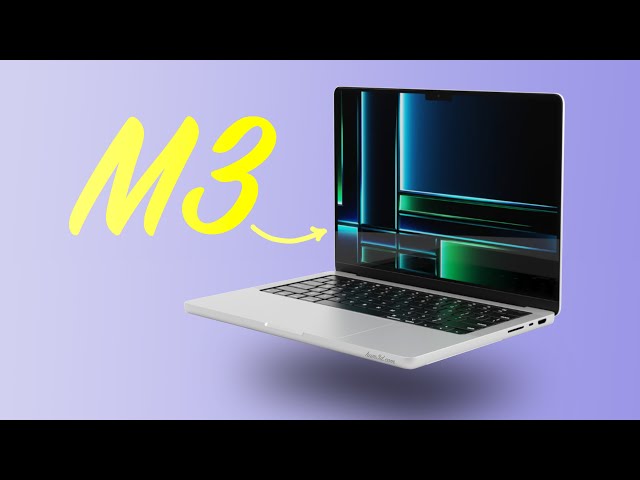 As for OLED displays, there's no doubting that Apple's Liquid Retina has served users well, but it's time for uniformity! This change will bringing the MacBook display in line with more conventional tech could be a change that sees overall prices dip or hold rather than rise.
Ultimately, whether or not now is the right time to buy a MacBook will come down to your specific needs more than anything. If you find yourself with the luxury of time, we would suggest at least waiting until WWDC 2023 has ended so that we know what the rest of 2023 looks like.
However, if you need to make your purchase sooner rather than later, do so knowing that the MacBook landscape is still incredibly strong and there isn't really a wrong decision that will leave you suffering.