The best laptops in the world are about to get a lot better as the M3 MacBook looks prime to take the popular Apple laptop to the next level. Some within the Apple ecosystem claim that the M2 didn't quite deliver on expectations, but hype for the M3 MacBooks seems suitably higher, and for good reason.
We here at Gear Nuke are going to take you through everything you need to know about the Apple M3 MacBook including a possible release date, price, and the latest rumors that are circulating.
Possible M3 MacBook release date
We know that the Apple M3 chip is due to release in 2024, so expect the M3 MacBook to also release at some point during the year, we would suggest that it could well land as early as Q1 2024.
With three new MacBooks looking likely to be revealed at WWDC 2023, time will tell how long Apple wants to leave it before the M3 MacBook is launched. If these new products fail to meet expectations, it could be possible that the M3 laptops are pushed to market a little sooner to stop the current Mac hardware slump that Apple is in.
M3 MacBook price
Until we have a release date for the M3 MacBook, the price will simply be too hard to determine. If the M3 chip is the revelation that we believe it to be, then that could see a base price increase. We would expect any M1 laptops be discontinued at this point also.
However, OLED screens are also likely set to be introduced next year and this could offer a considerable price reduction or at least an offset for the power increases. For an M3 MacBook Air, we anticipate the starting price to sit at around $1,299 (£1,349) and for the M3 MacBook Pro, it could start at $2,199 (£2,299).
M3 MacBook rumors
The primary rumor that is circulating regarding the M3 MacBooks is that they will offer a truly massive leap in performance speeds and graphical power. As we've already mentioned, there has been some disappointment in how the M2 chip has played out considering the M1 was such a huge success.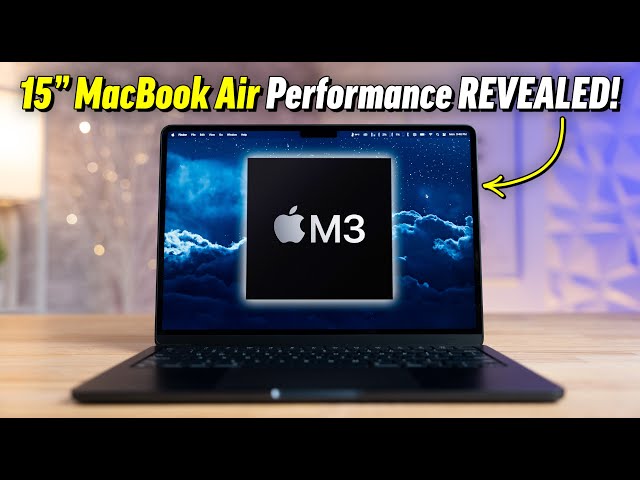 It's hard to replicate success on the scale of the M1 chip, but many believe that Apple will deliver with the M3 and it will take us to territory we never though possible.