What is Google Chrome OS? You might already own one of the best Chromebook laptops on the market but not really be sure why the operating system is so different compared to Windows or Mac.
We here at Gear Nuke want to offer some insight into Chrome OS, including why it exists and who it's aimed at. It's understandable that using a new operating system that you might not be used to can be intimidating, but Chrome OS does everything possible to be open and accessible to all.
What is Google Chrome OS and who is it for?
Google Chrome OS is the operating system used on Chromebook laptops as an alternative to Windows, Linux or MacOS. It's design has been heavily influenced by Android smartphones.
The idea behind Chrome OS was to capitalize on a market of those who need a laptop but are comfortable using smartphones and would adapt far easier if their laptop worked in a similar way to their phone.
Naturally, it is geared more towards Android users than those on iPhone but the principles are largely the same. You have a home screen with easily accessible apps that load quickly and you can do everything your smartphone can do but with a larger screen and keyboard.
Chrome OS is also very easy for kids and older generations to adjust to. Windows and MacOS can seem quite overwhelming but the mobile-like environment of Chrome OS allows everything to feel quite intuitive.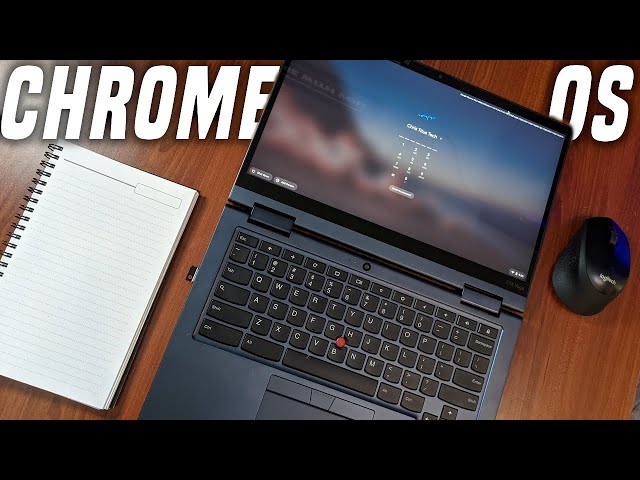 Why use Chrome OS?
Chrome OS works very well on limited performance hardware, which is no surprise given that smartphones are still way behind on power when compared to conventional laptops.
Using Chrome OS on Chromebooks allows manufacturers to build a cheaper machine that focuses on accessibility rather than outright performance. This doesn't mean that Chromebooks are inferior, but they are instead designed with accessibility and versatility in mind. For example, a large majority of Chromebooks are touchscreen but virtually none are able to game natively due to memory and graphical limitations.
In some cases, the standard AMD or Intel CPUs or GPUs are avoided entirely for companies like MediaTek who typically produce tablet or smartphone mechanics. Flash memory is also crucial with many opting for low capacity SSD storage for the best performance.