While vlogging is a passion for many, finding the right equipment can be a pain, especially if you're trying to stick to a budget. The Sony ZV-1 is easily one of the best vlogging cameras that you can buy today but it comes at a price, fortunately, we found a great vlogging camera deal to help save you over $100!
We've looked at alternative products like the Google Pixel Fold as a way to save on space, but in reality, having a camera like the Sony ZV-1 will up the quality of your final product exponentially. So here's how you can save over $100 on one of the best vlogging cameras on the market today.
Right now on Amazon, the Sony ZV-1 is available for just $648, this is over $100 off the standard $750 retail price. While this incredible vlogging camera is on offer with a few different retailers, this price was the cheapest we could find from an outright trusted seller with the product still being brand new.
Widely admired thanks to its purpose-built design for vlogging, the Sony ZV-1 is worth every cent due to the sheer quality and longevity it offers when compared to its rivals. With up to 4K capture, a 21 fps for continuous shooting, a 44x digital zoom, and it's side-articulated LCD screen, there are a ton of reasons why this camera is a must have for vloggers.
The above points only encompass just a fraction of the features included with the Sony ZV-1 camera but know that the money you spend will go incredibly far. You can also invest in a handy vloggers accessory kit to go alongside the Sony ZV-1 that comes with a wireless shooting grip and 64 GB memory card for $149.99.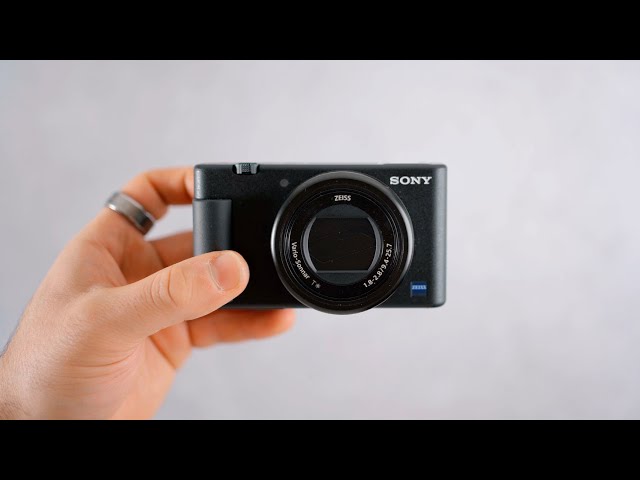 Need some decent headphone to accompany you on your vlogging escapades? Check out our list of the best headphones you can buy right now.