In a hugely competitive market, the Microsoft Surface products are among the best laptops you can buy and often challenge more established brands on cost and performance. They might not be as popular as MacBooks, or accessible as Chromebooks, but if you mention the Surface name to someone who has experience with them, their reaction will be positive.
Despite this, during Microsoft's earnings call – which took place on 27th April – there was no mention of the Surface brand or products. Instead, the term AI was used more than 50 times, and caused the Microsoft share price to jump considerably despite the disappointing news surrounding the CMA decision on their merger with Activision Blizzard.
You can watch analysis on the Microsoft and Google earnings reports below.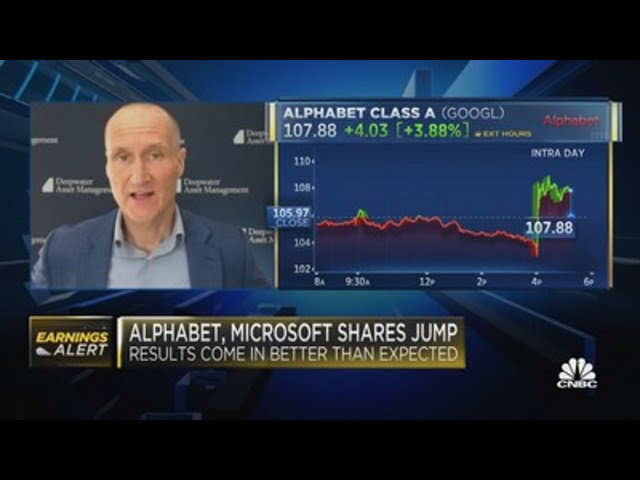 This will be hard to hear for fans of the Surface laptops and tablets. It appears as though Microsoft simply has no news to report on. We can see from the financials Microsoft has provided that sales are down 30% year on year, a significant drop that is hard to ignore.
While the laptop market is certainly overcrowded at the moment, it has to be said that Microsoft themselves haven't exactly shone the spotlight on the Surface brand recently in the same way that competitors have done.
Asus held an entire event to reveal the Zenbook S 13 OLED and did a fantastic job at building hype for the new laptop. Go onto the website of any brand selling laptops be it Asus, Acer, Samsung, or even Apple and you'll notice how much effort goes into really selling the laptops to a prospective customer.
The Surface doesn't feel like it have the same love from Microsoft and these sales numbers could be the start of a decline that sees it go the way of the Windows Phone.
It's been a quiet time for all when it comes to laptop hardware with even Apple seeing a 40% decline in shipments, but how manufacturers react to this rough period is what will be truly telling.
Right now, it doesn't look particularly bright for the future of the Surface brand. If Microsoft is faced with a decision to cut some services in order to properly pursue AI or has to make up for the ABK acquisition issues, then it feels like the Surface laptop brand will be first on the chopping block.
If you're looking to buy a Surface product, we consider the Surface Pro 9 among a brilliant option, it even features on our list of the best laptops under $1,000!