Asus laptops are known for their innovation and quality, but that doesn't mean that every release needs to break down technological barriers and redesign the wheel. The 2023 Asus Zenbook 15 OLED is a perfect example of taking something that was already a fantastic product, and simply giving it an upgrade or refresh to offer something new to the market.
While the Zenbook S 13 OLED is the clear headline product moving forward thanks to huge strides made in size and performance, the Zenbook 15 OLED will likely be the prime Asus laptop for above average power and a stunning OLED display in an everyday use laptop.
What's important to note regarding the Asus Zenbook 15 OLED is that it will exclusively use and AMD CPU and GPU. This will help keep costs down to ensure it can still pack in a beautiful OLED display and power to accompany it.
| | |
| --- | --- |
| | Asus Zenbook 15 OLED specs |
| CPU | AMD Ryzen 5 7535U or Ryzen 7 7735U |
| GPU | AMD Radeon Integrated |
| RAM | Up to 32GB |
| Screen | 15.6-inch OLED, 2880 x 1800 |
| Battery | 67Whr |
| Storage | Up to 1TB PCIe SSD |
We're completely fine with a small compromise like this because the Asus Zenbook 15 OLED is still an above-average performer and an OLED laptop like this for under $1,500 is always a great thing for the to keep the market fresh. You can see more from the Asus Thincredible reveal event, which includes more on the Zenbook 15 OLED, below.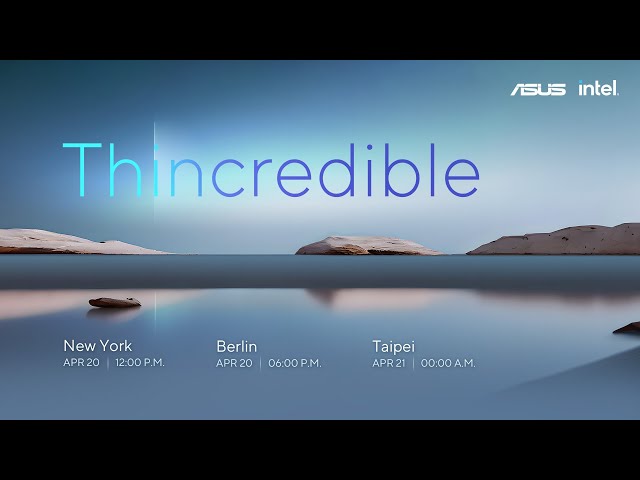 Sometimes all you need to do with established laptops like the Zenbook is throw in a new laptop like the 15 OLED to give customers more options. A little extra power,a new size and maybe even the occasional design face lift and boom, you're ready to go again for another year. Even the best Macbook you can buy, the Pro, goes through a similar cycle to make sure they don't fall behind the competition.
If you're not quite ready to move to a 15-inch laptop or simply can't because you need a more discreet product, you can still grab the Asus Zenbook 13 OLED on Amazon which is a admirable alternative!
A fan of the Asus Zenbook 15 OLED but looking to budget a bit less for your next laptop? Check out our list of the best laptops under $1,000 for more inspiration!