It's quite common for some of the best laptops to fly under the radar in the lead up to their release and that very same fate might have fallen upon the Acer Swift X 16.
This laptop combines an AMD processor with the NVIDIA RTX 40 series GPU for unreal performance, but that's not even the best part. What we can't quite figure out is how the Acer Swift X 16 is only going to retail for $1,249.99 (£1,499), given how much power and pure quality you're getting.
The Acer Swift X 16 comes in at 17.9mm thick, which doesn't come anywhere near competing with the Asus Zenbook S 13 OLED, but not everything is about size. When you can boast an AMD Ryzen 9 7940H CPU alongside the NVIDIA GeForce RTX 4050, you wonder how they even managed to squeeze all of that power into such a slight frame.
Another huge win for the Acer Swift X 16 is it's display. A 3.2K OLED screen with up to 120 Hz is nothing to turn your nose up at. Operating at a resolution of 3200 x 2000 is certainly a little left-field, but not everyone is binding themselves to the standard resolution conventions and there shouldn't be any issues with watching Netflix or playing games on this laptop. As an added bonus, you're also getting VESA Display HDR True Black and TÜV Rheinland Eyesafe certifications with the screen too.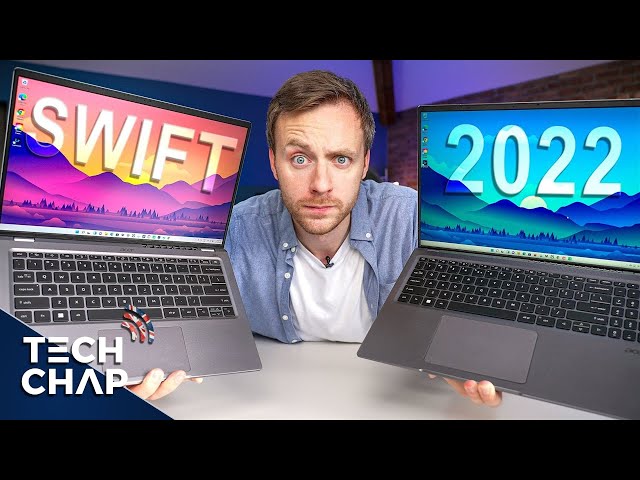 This is already sounding incredible before we even get to the 16GB of LPDDR5 RAM and a potential 2TB of SSD storage. The cherry on top of the cake also comes in the form of a 1080p webcam which means video conferencing, streaming or general vlogging is a breeze with no quality concerns to consider.
Ultimately, the Acer Swift X 16 is the perfect laptop for creatives. Think along the lines of a MacBook Pro or Asus Zenbook Pro Duo. It will still fall short of these laptops in terms of raw power and tailored usability, but when it comes to versatility, it has them both beat.
It's also worth mentioning that the price of the Acer Swift X 16 also makes it a far more attractive option for those just getting started in a creative field or even just as an everyday machine.
The Acer Swift X 16 releases in North America this July but will be available in Europe from June.
Like the look of the Acer Swift X 16 but want to stick to a lower budget? Check out our list of the best laptops for under $1,000 instead!